A six week public consultation period on the extension of the 30km/h zones in the city will run from 2 July 2 to 13 August 13.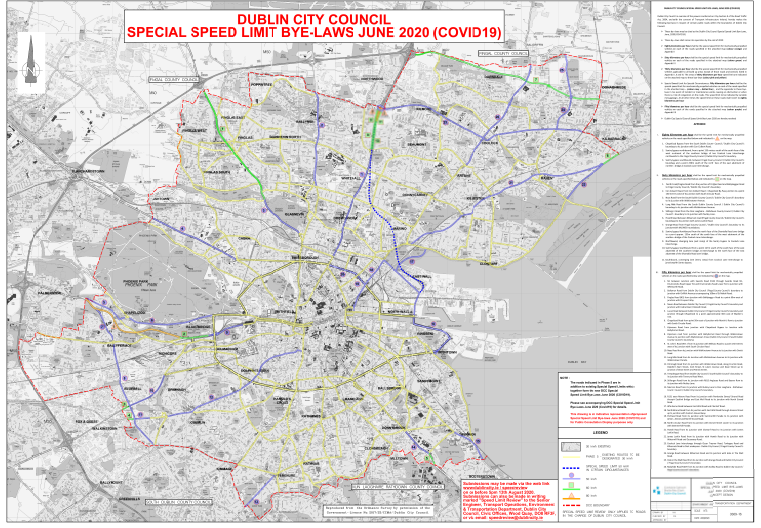 All details can be found at:
https://consultation.dublincity.ie/traffic-and-transport/consultation-proposed-special-speed-limit-2020/
As part of the public consultation process, a survey has been created which explores public perception of driver behaviour and speed limit compliance. Click the link here to go participate.
Attachments