Details: Saturday 7th October, Bram Stoker Park Fairview, D03HP57, 1p.m - 4p.m. All welcome!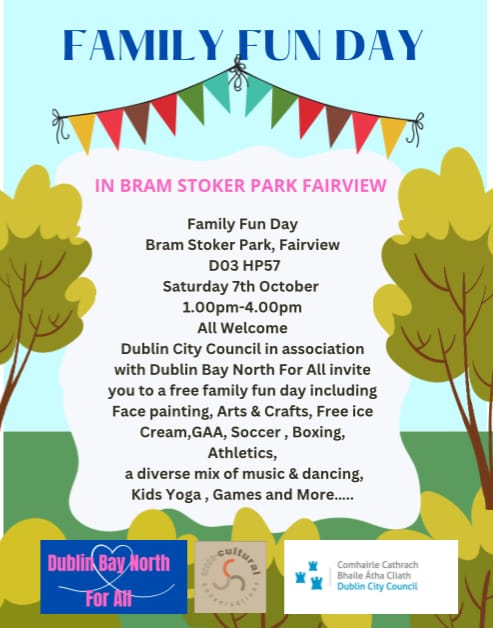 Next Saturday 7th October, Dublin Bay North For All and Dublin City Council, with Cross Cultural Conversations and East Wall Bessborough FC are inviting the local community to a free family fun day.
It will include: face painting, arts and crafts, free ice cream, GAA, soccer, boxing, athletics, Bolivian dancing, Mongolian throat singing and Congolese dancing along with many other demos and performances showcasing the rich diversity of talent that we have in our local area!
All welcome and I hope to see you there!